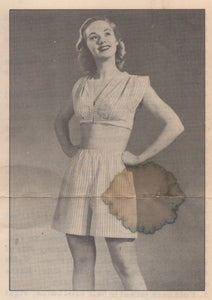 Size: 12-14
Bust 30-32"


Pattern: Digital, 2 pages with all instructions on the sheets. This is ready to print on standard 8.5" x 11" paper.

This patterns require minor drafting skills as there are no "pieces" just pictures of how it should be cut out of the fabric. Which also means it is very easy to adjust and make larger.
This pattern is only 2 pages to download.
Please provide your email so I may mail along the digital copy.